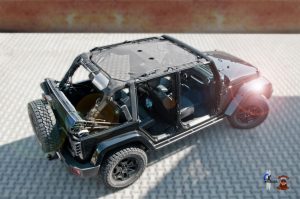 Ich habe das RuggedRidge Full Eclipse Sun Shade am 28.09.2015 von der Fa. Quadratec.com per Lieferung an einen Freund in den USA erhalten. Während meiner Herbstreise in die USA/Texas im selben Jahr, konnte ich das Sun Shade mit nach Hause nehmen und konnte eben auf diese Weise legal Fracht/Zoll und Einfuhrumsatzsteuer vermeiden. Das Sun Shade kostet in der Farbe Schwarz 71,99 US$, ist also erschwinglich und kommt in einem Mesh-Beutel. Die Qualität ist hervorragend und auch nach mehrjähriger Nutzung zeigt es keine Gebrauchsspuren. Das Sun Shade kann bei Verwendung des HardTops nur teilweise installiert bleiben, um das FreedomTop nutzen zu können.
Installation at the Jeep Wrangler SAHARA
Die Installation erfolgte erstmals im Jahr darauf am 27.07.16 auf unserem SAHARA, da das HardTop im Herbst bereits installiert war. Sie gestaltet sich dann auch wirklich einfach, da das Sun Shade mittels zahlreicher Gummistraps am Überrollkäfig des Jeeps befestigt wird. Die Verwendung mit dem SoftTop des Jeeps ist einfach und praktisch. Siehe folgendes Video dazu:
---
---
First ride with the installed sun shade
---
Installation at the Jeep Wrangler Rubicon RECON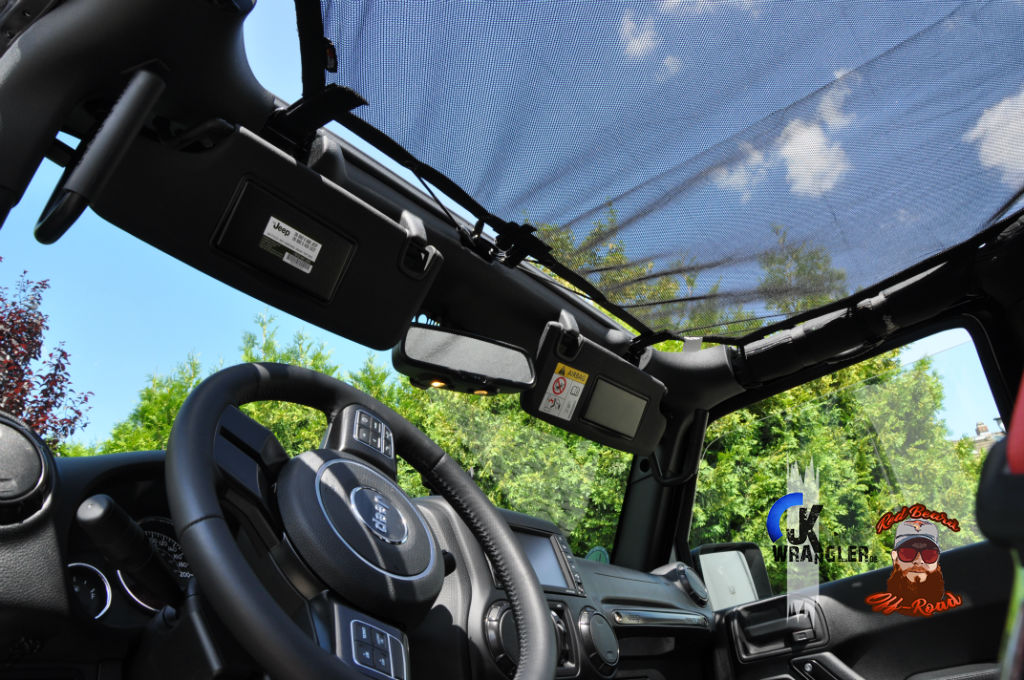 (27.06.18)
---
STATUS: Oktober 17th, 2018
Respect the Copyright!